WILL YOU JOIN US?
$25 before May 15 After $35
MUST REGISTER BELOW TO ATTEND
Click button to register
Event Details
Come Join Us for an inspiring day of sisterhood, panel discussion, interactive activities, sharing, practical tools, giveaways, book signing & More...
Theme: HELP ME! Genesis 32:26 " I will not let you go unless you bless me."
Date: Saturday, June 3, 2017
Time: 10am-1pm ( doors open 9:30am)
Location – Best Western Executive Inn Fairfield
216 U.S. Highway 46 East Fairfield, NJ
Who should attend?
Women and Young Girls age 13+
Are you:
exhausted from struggling with food, weight and body issues?

frustrated and want to stop the " start and stop cycle of dieting?

emotionally drained?

ready to speak to the heart of your journey without guilt or shame?

ready be free and comfortable in your own skin
Do you have a friend, niece, daughter, sister, or cousin who desires to BREAK FREE from the stronghold in her life with food, weight and body image?
If YES, Join US!
Event Schedule (subject to change)
9:30am-Registration & Doors Open
We begin promptly at 10:00am
10:00am-Opening Prayer & Praise
The day will be complete with an intimate panel discussion, Interactive activities, practical tools, Q & A, sharing, bonding & More
1:00pm-Closing Prayer
***There will be a 20 min break***
*** No food will be provided during the event*** You may bring snacks
When God calls us to wrestle with him, there's always more going on than we first understand and God always uses it to transform us for good.
Just like for Jacob, God wants to transform your struggle into a blessing.
By the end of our time together, you will experience a spiritual embrace by God that will release the stronghold around food, weight and body in your life. You will gain renewed strength and practical steps to begin your journey from struggle to blessing and frustration to freedom.
Event Speakers
What happens after the JTFFL women's event?
In addition to our time together at our annual women's spring event, ongoing support is offered throughout the year, including:
A trans-formative intimate retreat with NaTishia that is only open to past Event Attendees. (Registration Fee-Limited spaces )

JTFFL Meet-ups

- A fun and casual time to hang out with women in the JTFFL community to share support, and resources.

Access to JTFFL Inspirational Videos " Encouragement Tuesday"

A buddy system with other event attendees encouraged to remain in contact with each other through calling or email.

JTFFL Newsletter- Updates

keeps you in the loop for all upcoming events.

Membership to a private Facebook forum — "JTFFL Friends" — for ongoing discussions with our JTFFL community.
FAQ's
What is Journey to a Fat-Free Life? (JTFFL)
Journey to a F.A.T. Free Life (JTFFL) is a Christian-based community helping women to live a life free from the bondage of Fear, Anger and Turmoil. JTFFL is about learning How to allow God to heal the wounds that drive women to emotionally eat and How His love is the key to transforming our relationship with Food, Weight and Body Image.
Are you ready to transform your relationship with food, weight and body image?
Although weight-loss can be one of the many blessings on this journey, JTFFL is NOT a diet weight- loss program. We support healthy eating and exercise and we understand these strategies alone will only get you so far. Half the story of "Being Healthy" is what you eat and what you take into your body. The other half and perhaps more important is who we are as eaters. Our spiritual and emotional well being.
One's issue with food, weight and body image is symbolic to something deeper.
Many women are struggling in silent. They need to know they are not alone and their is support.
Our desire is to build a supportive and safe community for Christian women who desire to transform their negative relationship with Food, Weight& Body Image. We are committed to providing inspiring events, forums, support and practical resources that by God's Love and Grace will set Women Free.
Who is the event organizer?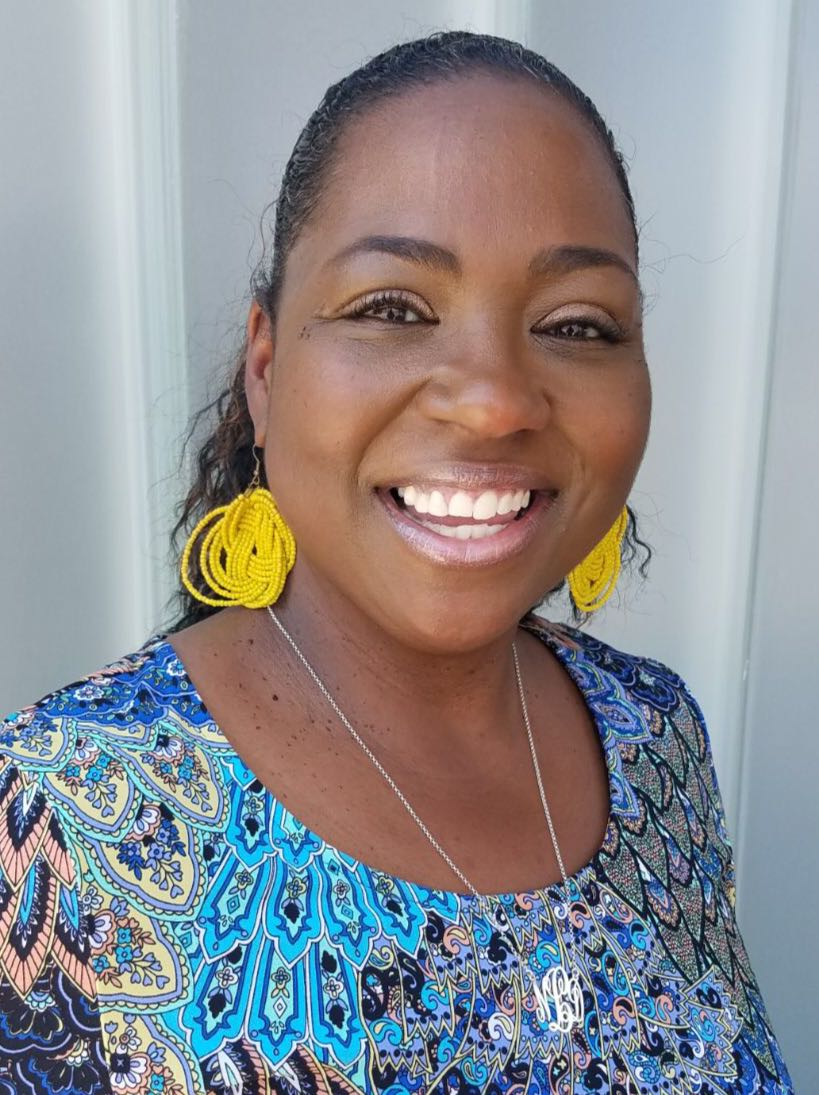 "You can't hate yourself to a place of Love, but you can discover How to allow God's Love heal and transform your beliefs about who you are… NaTishia Aromire
NaTishia Aromire
speaks from a personal place because
by the Grace of God she too is transforming her relationship with food, weight and body image. She is discovering how to nourish herself and
address her Food, Weight and Body Image challenges in a way that is positive and uplifting, not filled with guilt and shame.
NaTishia
realized being a Women of God and serving in ministry as an Ordained Minister did not exempt her from emotional eating and using food as a self- destructive coping behavior. After years of guilt over failed diets and failure to control her eating and weight, she has discovered that her weight and eating were just symptoms and there are some rooted issues God desires to heal. Her journey began with being honest and surrendering to God that she was physically, emotionally, and spiritually bound and needed help.
Inspired by God, NaTishia began JTFFL to help women who feel they are alone. Still on her journey, now as a Certified Eating Psychology Coach, she ministers to women who desire a loving community of support and resources to begin their journey to freedom .
How can I contact the organizer with any questions?
Phone: 973 841 7181 Email: info@journeytoafatfreelife.com
Do I need to print out and bring a ticket to get in?
No. However, you may want to print just for back up purposes.
Please note: You will not receive a paper ticket . All reservations are made electronically.
Will there be any meals served during the event?
No Meals Served during event.
After Event Luncheon (Optional)-At your own expense. Join us for fellowship and Meet & Greet at Cucina Calandra Restaurant on premises
Is there a special rate for hotel accommodations?
For Reservations and Accommodations please speak directly to the Hotel.
BEST WESTERN PLUS Fairfield Executive Inn
216 Route 46 E #234, Fairfield, NJ 07004
973/575-7700
Can we be a sponsor at your event?
Yes. Please contact us at 973 841-7181 for details.
Are there any vendor opportunities?
Please contact us at 973 841-7181 for details.
Is there parking at the event?
Yes! Free Parking Available. Accessible Parking Available
Is there public transportation to the event?
Please check your local NJ Transit Listing
 
Is the venue handicap accessible?
Yes.
Can we host a JTFFL Event at our location?
Yes! We would love to partner with you to host a JTFFL event for you women's group.
Please contact us for details at 973 841-7181