Sometimes we have used every last bit of our energy just surviving... and we just need a moment.
With an overwhelming to- do list, people to look after, bills to pay, and meals to cook, your life is based on responsibilities. Your level of stress, frustration and fatigue is high because after all, you're a woman who must function under all types of pressure.
What would your life be like if you were relaxed, strengthened and content no matter what situation you faced, rather than emotional, drained and unclear?
B-r-e-a-t-h-e In ...B-r-e-a-t-h-e Out
Just Breathe … an overnight escape for women who desperately need a moment to quiet life's commotion, release hang ups, relax deeply and rejuvenate your soul.
It's so frustrating when you end up lying in bed wishing you could sleep. With endless thoughts running in your mind no wonder you feel everything but PEACE. When your environment is chaotic, it's difficult to feel relaxed.
A Just Breathe moment will give you the rest you need and the Peace you deserve.
Sis, we can hear your head chatter saying, you don't deserve it, you cant spend that money on you, you don't have the time, maybe the next one, who's going to be there or is it worth it? STOP!
YOU ARE WORTH IT! You will find that treating yourself with uninterrupted 'YOU' time will end up being just what God prescribed ….and will make you a more effective, sister, daughter, wife, mother and friend. There is no doubt that your life will be transformed!
Stop listening to those fatal excuses that keep you in the same pattern over again. Whatever you are holding onto may be the very thing that prevents peace from holding onto you. Do you believe God desires total freedom and peace in your life?
If so, begin by surrendering this 24hr moment to Just Breathe with Him.
Yes, I Surrender!
Experience a tranquil escape in a resort like setting on 21 landscaped acres. From the moment you arrive, that first breath of release will confirm you made the right choice. You are finally in a place not far from home, but with an atmosphere for relaxation, self-reflection and the presence of God.
This is the perfect atmosphere for lasting transformation to occur. In this relaxing nurturing environment, you will learn tools to handle the changes in your life. Are you ready to create new thoughts and behaviors that are in alignment with the life God desires for you? Yes, I am so ready!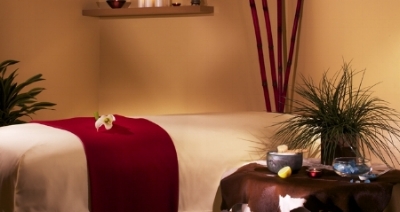 There will be plenty of time for reflection and personal rejuvenation.
When you're too stressed about the past to focus on the present. you feel the tension in your neck, heaviness on your shoulders and the tightness in your muscles.
A Just Breathe moment will allow you to give your mind the chance to relax and your thoughts the time they need to be sorted out. You will also learn how to let go of negativity so that your body, mind and soul feel restored.
Use this unique and special opportunity to create more peaceful and positive connections in your life. Experience a beautiful sisterhood of love and support with other amazing women just like you.
You will have 12 sisters by your side; women who understand your struggle and who will support you on this amazing journey.
Your Just Breathe sisterhood will extend well beyond our 24 hrs together. You will make lasting friendships and form connections with others who can offer on-going support and accountability…and share some wonderful memories of the special bonding that will have surely occurred during this life-changing moment.
"And one standing alone can be attacked and defeated, but two can stand back-to-back and conquer;
three is even better, for a triple-braided cord is not easily broken". Ecclesiastes 4:12
By the time our moment comes to a close
you will have:
Taken enormous steps in your spiritual growth
Learned practical tools and life changing skills
Experienced a spiritual sisterhood in surprising and memorable ways
Prepared yourself to continue your soul journey with Peace and Freedom
GET TO KNOW YOUR JUST BREATHE HOSTS
We look forward to an awesome time in the Lord. We are praying for you and know that this is the prescription the Lord has designed JUST for YOU! Without taking this desperately needed mental, physical and spiritual breathing moment , you will always struggle with a lack of peace, you will always be looking for freedom and you will always be discontent within yourself.
How do we know this? Because we've been where you are! We know what it's like to hold your breath because you have to keep it moving regardless of your circumstance or pain. The difference now, is that by God's Grace we have learned how to breathe... and we want share how you can too. Sis, we look forward to holding hands with you on your journey to Peace and Freedom. See you on April 27, 2018
NaTishia is an ordained minister, author and circuit speaker carrying a message of hope and transformation through the power and love of Jesus Christ. Over the past 20+ years, she has ministered through retreats, seminars, trainings and personal coaching. Her unique candor, ability to educate, inspire and tell her story in an entertaining way, has enabled her ministry to powerfully impact diverse communities.
She is a Certified Eating Psychology Coach and the founder of a Christian-based Agency (Journey to a F.A.T. Free Life) helping women to live a life free from the bondage of Fear, Anger, and Turmoil.
NaTishia loves traveling and theater arts. She resides in New Jersey with her husband Dipo and their daughter Lolade. Discover NaTishia's Journey at www.journeytoafatfreelife.com
Nitisha is an ordained minister, author, sought-after speaker, spiritual advisor and mentor. She is affectionately known as "midwife" to many who have been blessed by her ministry.
Nitisha is a survivor of physical, mental, and sexual abuse. In her newly released book, A.M. Conversations with The Father, she shares her journey to healing and wholeness through prayer with her transparent style.
She and her husband Greg are the parents of two young-adult daughters Azalea and Aniyah. Connect with Nitisha at www.facebook.com/nmoore0927